This is part of Emptied & Humbled, a movie based Lenten devotional. The whole devotional can be found here.
From ashes to ashes and dust to dust…
This common saying, often heard at funerals, is not a quote from the Bible, but it is quite Biblical.
By the sweat of your brow you will eat food until you return to the ground, for out of it you were taken; for you are dust, and to dust you will return." Genesis 3:19

And the dust returns to the earth as it was, and the life's breath returns to God who gave it. Ecclesiastes 12:7

He has flung me into the mud, and I have come to resemble dust and ashes. Job 30:19
We are finite. We are perishable. Unless Jesus returns first, we will all die.
We will, as Genesis, Ecclesiastes, and Job state, return to "ashes and dust."
As I stated in the introduction, I did not grow up participating in Lent. I did not grow up putting ash on my forehead. But, as I have grown older, I appreciate its importance.
The ash, in the design of the cross, is meant to remind us of our own mortality. Ash Wednesday and Lent are a time of preparation, repentance and of sacrifice.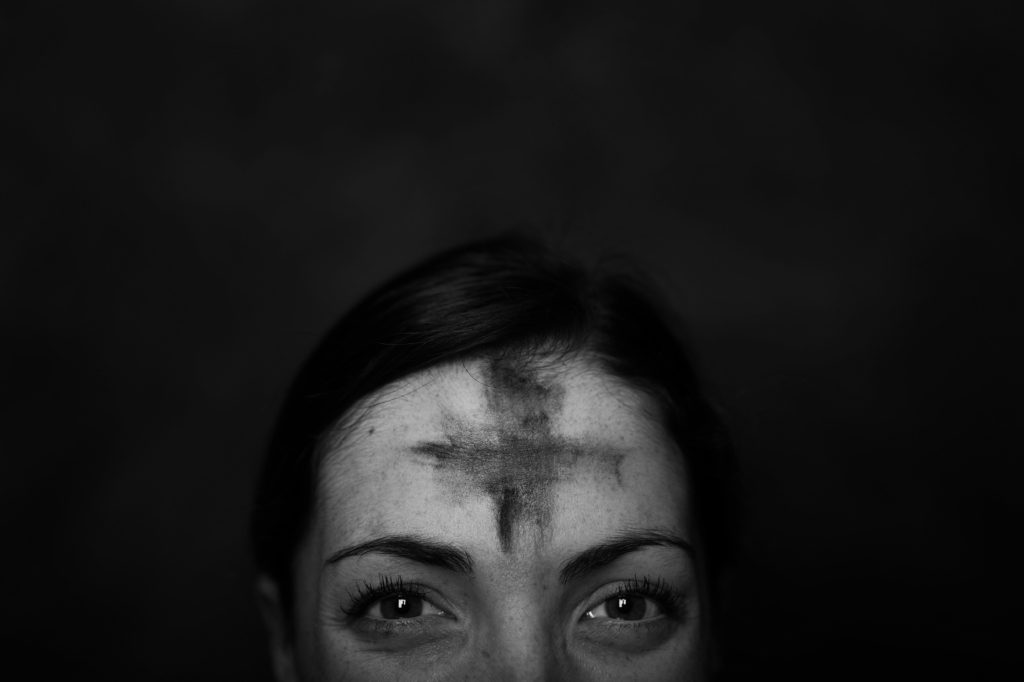 Lent is a time of preparation.
The end of Lent coincides with the last week of Jesus' life; His leading the Last Supper – the Passover feast, His betrayal by Judas, His trial, His crucifixion, His death and burial, and His resurrection.
Jesus prepared Himself.
Lent is a time to prepare ourselves.
Two ways we can prepare ourselves for Passover/Easter is to repent and to sacrifice.
Lent is a time of repentance.
Therefore I despise myself, and I repent in dust and ashes! Job 42:6
Like Job, when he met God in the whirlwind, we, too, are compelled to repent when we meet God during Lent.
Jesus loves you. Jesus loves your spouse. Jesus loves your children. Jesus loves you so much that He died for you.
But God demonstrates his own love for us, in that while we were still sinners, Christ died for us. Romans 5:8
Repentance is more than just feeling bad about something. Repentance means to turn from something (sin, actions, words) to God. We turn away from the bad things and turn towards God.
An outward showing of this is ash on our forehead. An inward showing of this is repentance.
Lent is a time of repentance. What is something you need to turn from? In what areas of your life do you need to turn towards God?
Lent is a time of sacrifice.
Fasting is a common tradition during Lent. We give up something because of what Jesus gave up for us.
If I fast during Lent it is usually a traditional fast – not eating food.
For me, it is a time to "reset" my appetite, my heart, my mind, my dependence on God, etc.
There are some who argue that fasting for Lent is a man-made tradition. And maybe it is. But Jesus assumed that we would fast. In Matthew 6:17 Jesus said, "When you fast…" Not if you fast, but when you fast.
Jesus expects us to fast.
What can you fast from this Lent season? Is there something keeping you from God? Is there something coming between you and God? From what can you fast that can/will help you draw closer to God during this Lent season?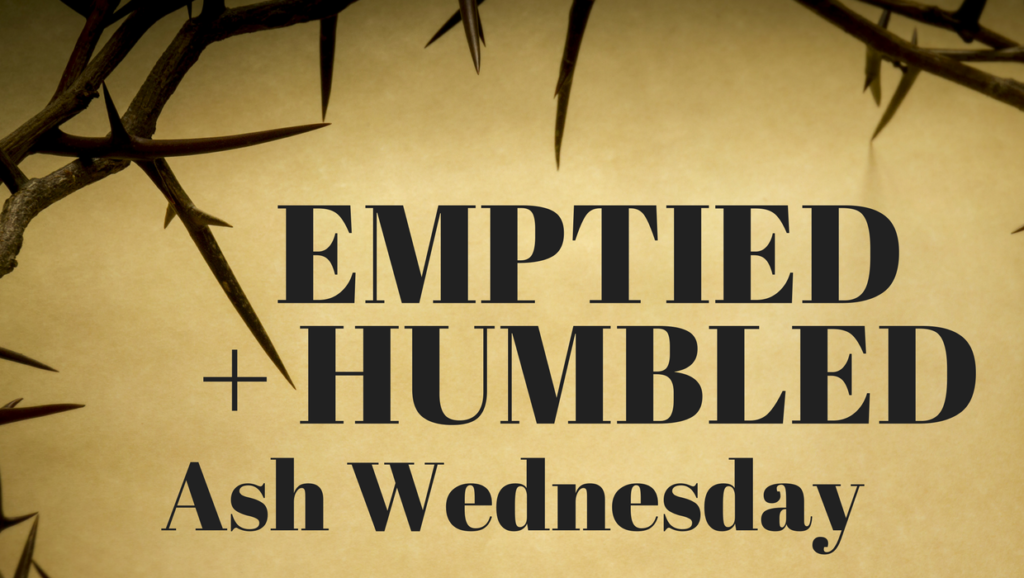 This is part of Emptied & Humbled, a movie based Lenten devotional. The whole devotional can be found here.
Get my free e-book, How to See God's Story in Movies. This free download will help you share God's story with your kids and students by showing you how to see God's story in movies.
Not only will this guarantee that you get the latest Reel Parables posts, but you will also get my most popular downloads, including "How to Time Travel."
And be sure to check out my About page for more info on what I do around here at Reel Parables.
Until next time, God bless.
Simon L Smith