Wreck-it Ralph is an awesome movie. It is one of my favorite movies of the last few years! But it is far more than just a fun and funny kids' movie; Wreck-it Ralph is a great way to connect with your kids. It is also a great way to share God's story.
Yes, you can share God's story with Wreck-it Ralph!
Sharing God's Story with Wreck-it Ralph
Consider this a  better kind of Christian movie review.
Emptied & Humbled – Wreck-it Ralph
We also discussed Wreck-it Ralph as part of Emptied & Humbled, our 2015 Lent devotional.
Finally, Wreck-it Ralph even placed in our post  The 3 Best Movies for Sharing God's Story with Kids!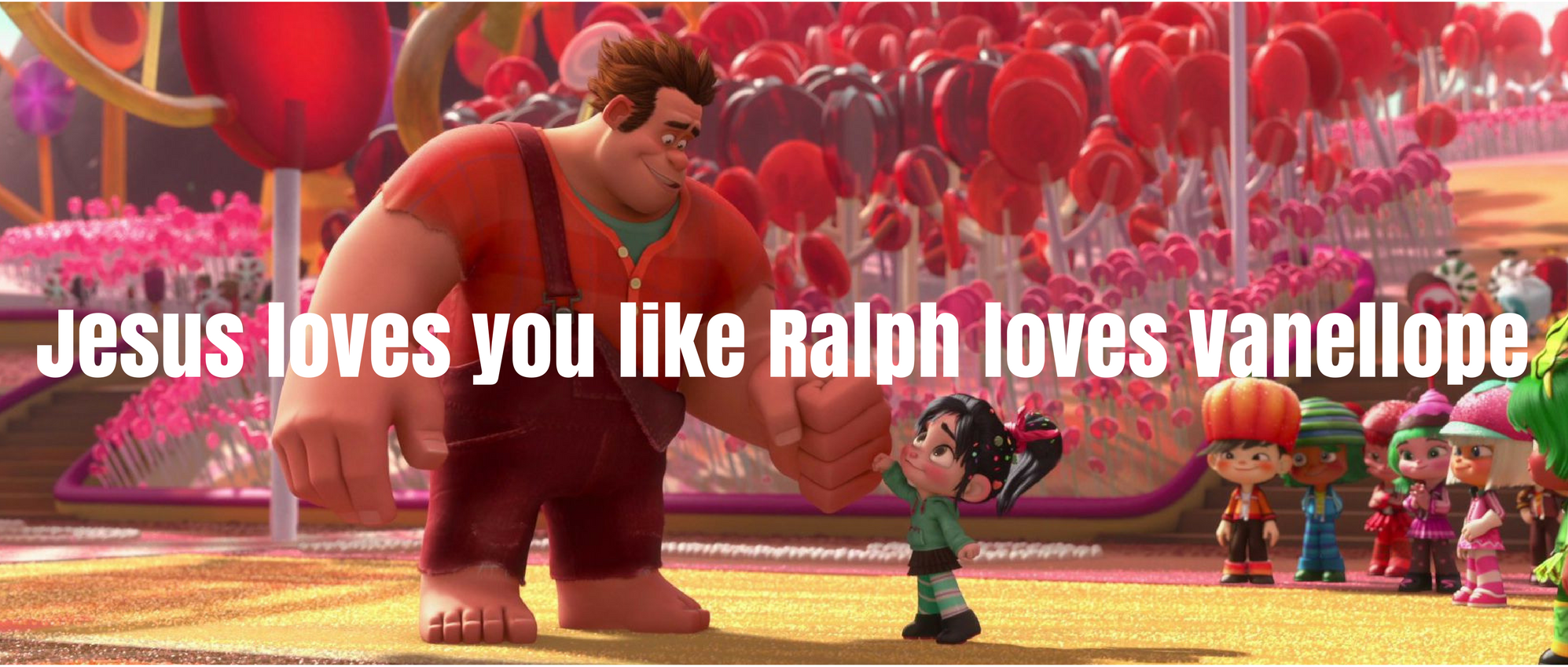 Hey, would you please do me a favor? Would you share this with someone you think would enjoy it?
Get my free e-book, How to See God's Story in Movies. This free download will help you share God's story with your kids and students by showing you how to see God's story in movies.
Not only will this guarantee that you get the latest Reel Parables posts, but you will also get my most popular downloads, including "How to Time Travel."
And be sure to check out my About page for more info on what I do around here at Reel Parables.
Until next time, God bless.
Simon L Smith