I have been hesitant to write this as I am afraid it will be too "Christian" for my non-Christian friends but also too blunt – or non-Christian – for my Christian friends.
But I have said most of this in one-on-one personal conversation and really felt like it needed to be said.
As much as I obviously love movies – it's the passion behind Reel Parables – I just don't feel like I can be quiet about it here.
This is going to be a bit long and a bit all over the place. While I do have some VERY clear opinions, I am also torn in some areas.
Also, I am sure there is more for me to say as I process it in my own head first.
The Blame is His
If the allegations are true, and let's be honest, it sure looks like they are, this is, without a doubt, his fault. It is not the actress' fault. It is not the woman's fault. It is not the system's fault. It is not the "time I grew up in's" fault. It is Harvey's fault.
The blame is his.
The guilt is his.
The crime is his.
The assault is his.
The sin is his.
The __________ is his.
Shocked?
That said, I am SHOCKED that people are SHOCKED!
Why are we shocked that a rich and powerful man (or woman) of position would use his riches, his power, and his position for his pleasure? Have we – as a culture – not learned anything from history?
Kings and leaders and ruler have done this for ages.
This is not new to Harvey Weinstein. And this is not new to Hollywood.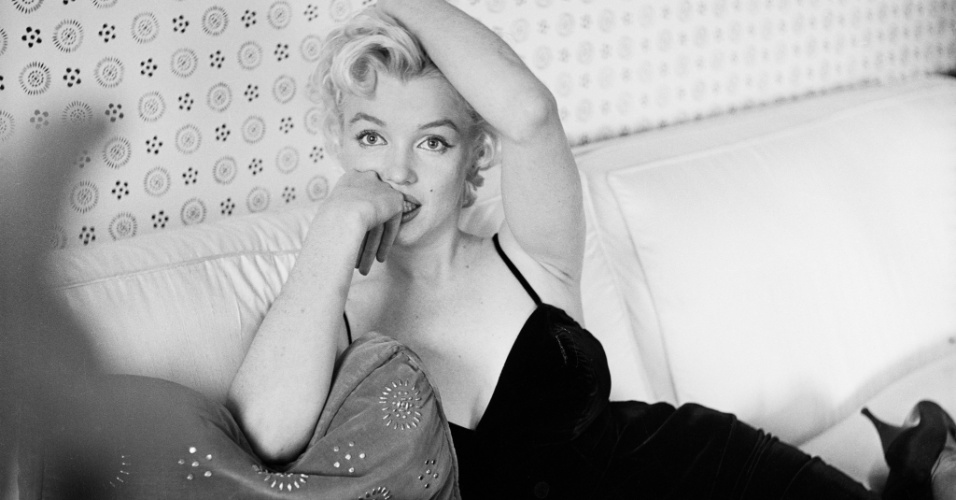 Stars as famous as Marilyn Monroe have talked about it. Stars as far back as Shirley Temple – Shirley-freaking-Temple! – talked about it. She retired from acting at 22 and talked about what happened to her as a child – A CHILD – in her autobiography.
It's as if we've forgotten that we know anything about the "casting couch."
And fellow Christian, before we start to decry the evils of Hollywood, let's not ignore the log in our own eyes.
The easy go-to is the fairly recent revelation about some priests in the Catholic church.
But I, not being Catholic, don't get to stop there. This is also an issue for Protestants/Evangelicals: Ted Haggard, Jim Bakker, Jimmy Swaggart, Eddie Long, Marcus Lamb, Billy Grahan's grandson, Tullian Tchividjian, and many others.
Heck, one of my best friends and roommates from Bible College got caught up in pornography and adultery, while he was a worship pastor. So much so that he got caught publically, lost his job, and almost lost his marriage.
We must be careful not to throw stones in this situation.
We've done the same thing.
And remember…
This…
Is…
Not…
New…
King David, the greatest king that Israel ever knew, also used his riches, power, and position to indulge his own pleasure.
He then used his power and position to cover it up.
When that failed, he used his power and position to have someone murdered over it.
Yeah, this is not new and it is not limited to Hollywood.
Suprised?
While this may not be limited to Hollywood, why are we surprised that an industry that promotes the sexualization and objectification of women – young and old – would both sexualize and objectify women?
Complicit?
Are we, as a society, not complicit? We are the ones going and watching these movies, right?
And dear Christians, please do not start throwing stones. With few exceptions, we see pretty much everything "the World" sees. Are we not also complicit?
Again, it shocks me that anyone is shocked.
Do Not Blame the Women!
Do not, I repeat, do not blame these women for not going public earlier. They are the victims and this is not their fault.
Not only did he use his power and position for his pleasure, he also used his power and position to keep them quiet.
Sometimes at the threat of them keeping/getting jobs.
Here's is a "way not in the same league" example from my work here at Reel Parables.
Last October was my best (as in my traffic) month ever. By far.
I got hacked – I was dumb enough to use a free version of a paid backup service where the free wasn't from them – and Reel Parables was spitting out porn links!
I was embarrassed.
Sure, I was angry for being so stoopid as to use what ended up being a "fake" free version of the backup software, but I was also super embarrassed!
I had spent YEARS working on Reel Parables. I had been SUPER deliberate to only talk about movies that pretty much anyone/everyone would appreciate. I tried to stay away from sexually explicit movies, even if there were awesome Reel Parables in them!
I tried my best not to offend anyone. And then Reel Parables started showing porn link in Google!
Even after I cleaned it up, which took almost a month, I was so embarrassed that I didn't post for a year. A whole YEAR.
And let's be honest, *this is NOTHING compared to what these women experienced*. If I was embarrassed – and not wanting to address it – then how much more must some of them feel?
I repeat, do not blame these women for not going public earlier. They are the victims and this is not their fault.
The Complicit Women
On the flip side, do not let the women who went along with it off the hook either!
Yes, there is a huge public outcry from women who were assaulted and denied him and did not go along with it.
But we also know there were/are women who went along.
"What? All I have to do is f#ck this guy to get a job? Fantastic! Let's do it!"
They, too, are complicit.
THIS GRIEVES GOD!
Does this situation break your heart? It should. Because this breaks God's heart.
This grieves God.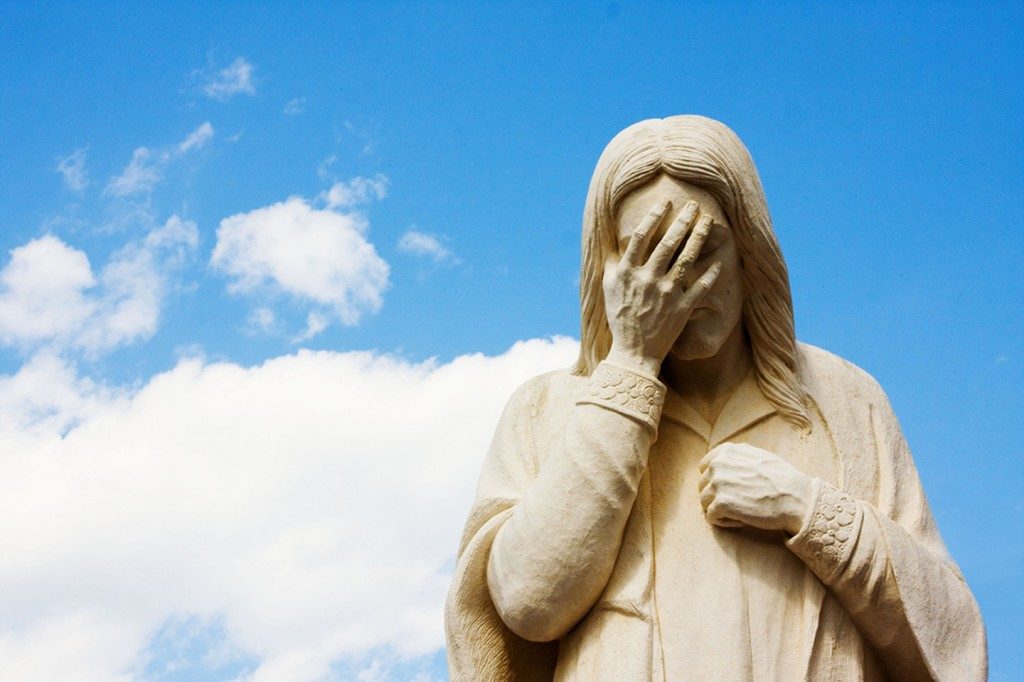 This is not what God wants.
I repeat: THIS IS NOT WHAT GOD WANTS!
Every one of these women (and if we are honest, the men victims also) is made in his image. He loves – and died for – all of them; the victims who rebuffed this horrible sinful man, and the ones who went along with it to further their own career.
God loves them. And we should too.
Now is not the time to throw stones and hurl judgments.
Now is the time to mourn with those who mourn. (Romans 12:15)
Hollywood and the Church Agree!
For once, the Church and Hollywood agree!
I mean, we DO agree, right?
We agree that this is horrible, right?
We agree that this is NOT how men should treat women!
We agree that this is NOT acceptable!
Furthermore, we agree that this is NOT biblical, right?
We agree that this is NOT what God intended!
We agree that this is NOT what God teaches!
We agree that this is NOT how God intended sex and intimacy to be used!
We (currently) agree with Hollywood, right?
Now is the time to stand with Hollywood – to stand with these victims – and to show mercy and seek justice.
Now is the time to show that "for God so loved Hollywood that He gave His only begotten Son….."
This is a Sin Issue
This is not a Hollywood issue.
This is not a Harvey Weinstein issue.
This is not a Church issue.
This is not a man issue.
This is not a woman issue.
This is not an American issue.
This is not a liberal/conservative issue.
This is not a political issue.
This is a SIN issue.
And that makes this a Jesus issue. These men and women, these abusers and victims, all need Jesus.
Not because Jesus will magically make the victims whole. He may or He may not.*
Not because Jesus will magically make the abusers good. They may struggle with this for the rest of their lives.
They – we – all need Jesus because there is more to this life than just this life. There is more to not sinning than being good and there is more to being good than just not sinning.
For this is the way God loved the world: He gave his one and only Son, so that everyone who believes in him will not perish but have eternal life. For God did not send his Son into the world to condemn the world, but that the world should be saved through him. (John 3:16-17)
*For those that don't know me, I speak from experience. My middle child, Jude, died from brain cancer when he was two. While God could have saved him, He did not. While Jesus could magically make me whole, He hasn't. I still grieve, question, doubt, etc. But I also still believe and trust. I am working on the obeying part…
Show Mercy
Show mercy. Not just to the victims, but also to the abusers.
Yes, what they did – and are doing – is horrible and an affront to God, but it is not unforgivable.
I am not talking about a get-out-of-jail-free mercy. These men need to be stopped and punished! As far as I am concerned they need to be punished to the FULL EXTENT of the law!
But they also need to be forgiven. If not by the victims, at least by God.
Because God still loves them, right?
But God demonstrates his own love for us, in that while we were still sinners, Christ died for us. (Romans 5:8)
Sinners or not, God still loves them and demonstrated His love towards them. Right?
DO SOMETHING!
BE the change YOU want to see in the world.
BE that answer to someone's prayers!
Remember 2 Corinthians 2:3-4:
Blessed is the God and Father of our Lord Jesus Christ, the Father of mercies and God of all comfort, who comforts us in all our troubles so that we may be able to comfort those experiencing any trouble with the comfort with which we ourselves are comforted by God.
Yeah, I know most of us don't know these famous Hollywood stars, but as the #metoo movement shows, you probably know someone who has been sexually abused, assaulted, and mistreated.
Now is a GREAT time to show THEM mercy and to comfort THEM.
Just as the Bible says you should.
For Leaders
Lastly (for now anyway), If you are in a position of power and influence – especially if you are a pastor or teacher:
DO NOT use your power or your position for your own pleasure! Go back and read what Paul says about leaders and how they should be. (I Timothy and Titus)

Use your power and position help these women (and men) and to bring light to his epidemic
Don't ignore it on Sunday morning. Don't sweep it under the proverbial rug. Don't hide from it or hide it.
Be salt and light in this world – about this situation – and let's show the world what God does want!
JOIN THE CONVERSATION MOVER ON FACEBOOK
God bless and Godspeed,
Simon L Smith
Reel Parables