This is part of Emptied & Humbled, a movie based Lenten devotional. The whole devotional can be found here.
Lent is about identity. Jesus' death and resurrection showed that he was both the Son of God and the Son of Man. Spider-man's sacrifice revealed that his secret identity was Peter Parker. Ralph's sacrifice showed that he was actually a good guy (even though he was his game's bad buy). So who is the hero of Guardians of the Galaxy? I say Groot!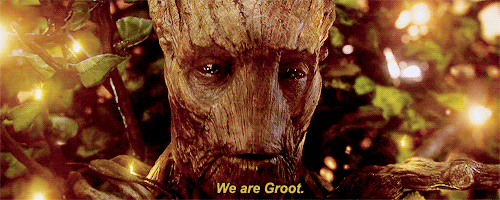 Guardians of the Galaxy plays like Star-Lord is the hero, and he does sometimes act heroically, but Groot is the real hero of Guardians!
What good is it, my brothers and sisters, if someone claims to have faith but does not have works? Can this kind of faith save him? If a brother or sister is poorly clothed and lacks daily food, and one of you says to them, "Go in peace, keep warm and eat well," but you do not give them what the body needs, what good is it? So also faith, if it does not have works, is dead being by itself. But someone will say, "You have faith and I have works." Show me your faith without works and I will show you faith by my works. You believe that God is one; well and good. Even the demons believe that – and tremble with fear. (James 2:14-19)
Faith without works is dead. Yea, that's hard to swallow. And, honestly, I am not 100% sure of what it means. But I know this, James, the brother of Jesus, ties our actions to our faith. He even says faith without actions is dead. Wow.
While hard to understand, we see this in the movies we've talked about in Emptied and Humbled.
While Peter Parker struggled with his own wants and desires, we know he humbled himself to be the hero because he was willing to make the ultimate sacrifice. He was not defined by his lot in life (poor, girlfriend-less college student). Instead, he was defined by his actions.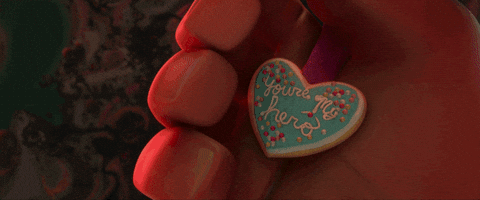 Even though Ralph was the bad guy in Fix it Felix, Jr, we see by his sacrificial actions that he is really a good guy at heart. He was not defined by his position. Instead, he was defined by his actions.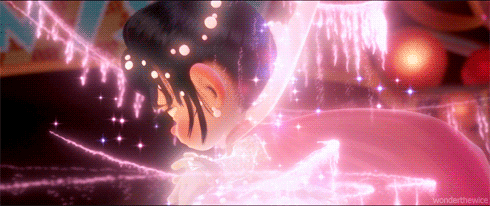 And what of Vanellope, the messed up girl everyone thought was a mistake or a glitch? Because of Ralph's sacrifice, we found out that she was really a princess, the daughter of the real king of Sugar Rush.
We see the same thing in Groot. The quiet and (mostly) gentle giant is not defined by his position. No, Groot is defined by his actions! Groot is the hero!
The same is true for Jesus, right?
But God demonstrates his own love for us, in that while we were still sinners, Christ died for us. (Romans 5:8)
God demonstrated his love. He didn't just declare it, he demonstrated it, he showed it.
So, I leave you today with this question.
Who are you?
Behind the title, the position, or your lot in life, who are you?
(I trust that part of your answer is that you are a Christian, an adopted child of God, a prince or princess of the one true King, and a fellow heir of Jesus! If not, hit me up. I would love to introduce you to the one that loves you so much that he died for you. I would love to introduce you to Jesus.)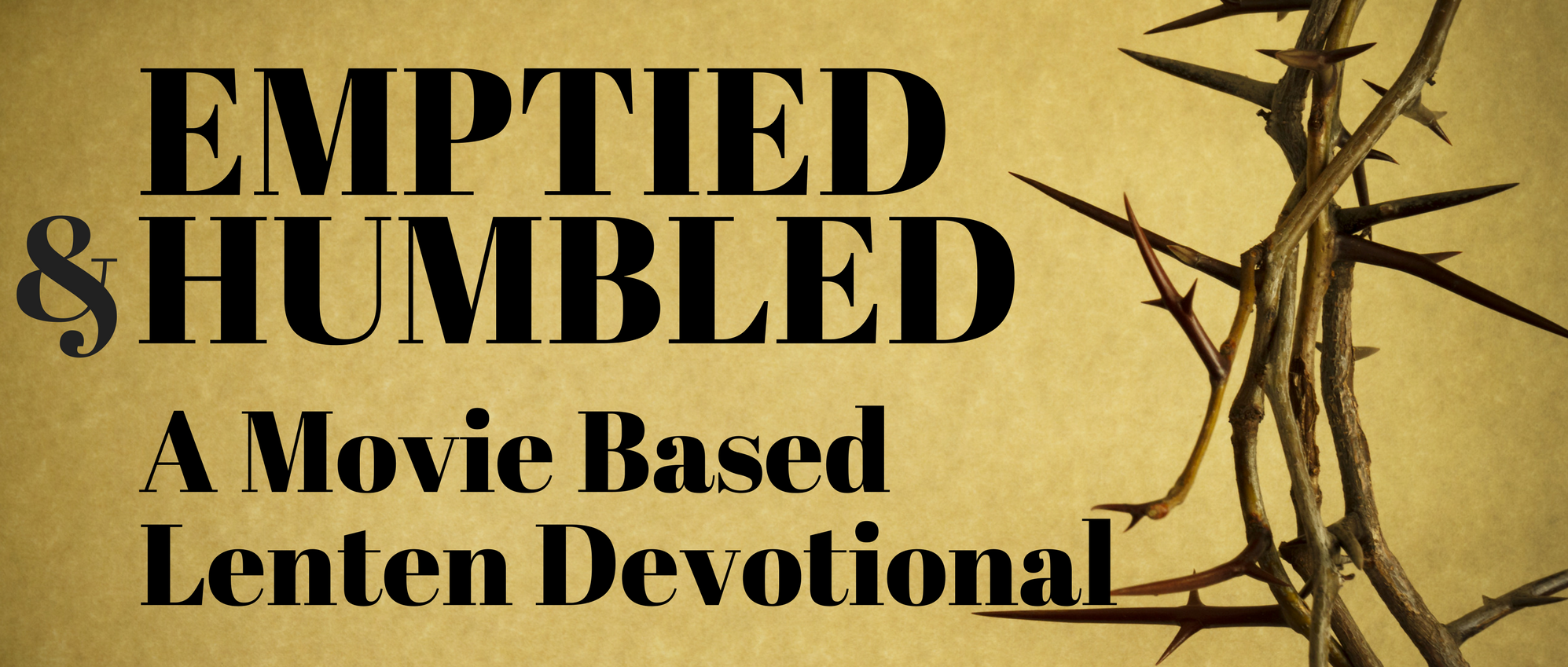 This is part of Emptied & Humbled, a movie based Lenten devotional. The whole devotional can be found here.
Get my free e-book, How to See God's Story in Movies. This free download will help you share God's story with your kids and students by showing you how to see God's story in movies.
Not only will this guarantee that you get the latest Reel Parables posts, but you will also get my most popular downloads, including "How to Time Travel."
And be sure to check out my About page for more info on what I do around here at Reel Parables.
Until next time, God bless.
Simon L Smith