Today's post is from the Sharing God's Story with Disney's Frozen bible study.
This movie based bible study uses Disney's Frozen and therefore contains spoilers.
Be sure to check out our Frozen page for more ways to share God's story with Disney's Frozen.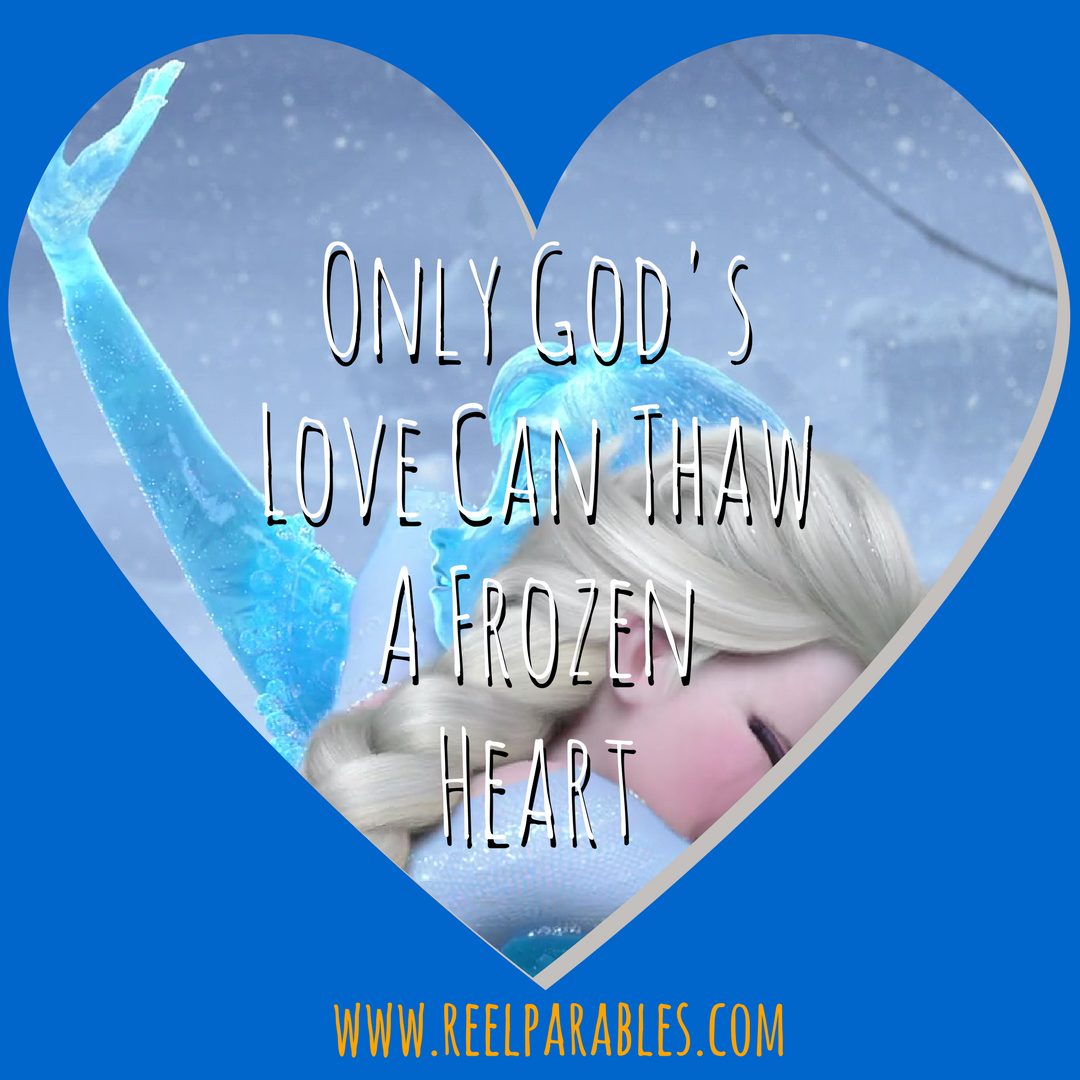 Kid Note: Did you play hide and seek with your kids? If not then now would be a great time! Remember to tell them how much you love them when you find them!
Because we are cursed, our frozen hearts negatively affect our relationships with others and with God. This leads us to run away – separate ourselves  –  from others, including God. But even though we are separated from God, we are valuable to Him, we are important to Him, and He still loves us!
We have already established that in this Reel Parable that Elsa is the prodigal sister and fits nicely with Jesus' other Lost parables along with the lost coin, the lost sheep, and the lost son.
Like the Prodigal Elsa ran away. But like the Prodigal someone was looking for her also.
So who went looking for Elsa?
In Jesus' Lost parables the woman, the shepherd, and the father all represent God (and I would say Jesus specifically) and His desire to find us like He "found" Adam and Eve when they were hiding in the garden.
Why did the woman search for the coin? Why did the shepherd search for the sheep? Because the coin and the sheep were valuable to and meant something to the woman and the shepherd.
Why was the father out looking for his son? Because the father loved the son.
So why did Anna chase after Elsa? Because she loved her. Regardless of what Elsa did Anna still loved her!
Anna loved Elsa the way God loves us!
But God demonstrates his own love for us, in that while we were still sinners, Christ died for us. (Romans 5:8)
Why was God looking for Adam and Eve in the garden? Did He really not know where they were? No, of course not. Their actions (sin) affected that relationship. Because of their actions, they were hiding (separated) from Him. But regardless of their actions, regardless of their sin, God still loved them, went looking for them, and made a way for their relationship to be restored. Simply put, because God still loved Adam and Eve.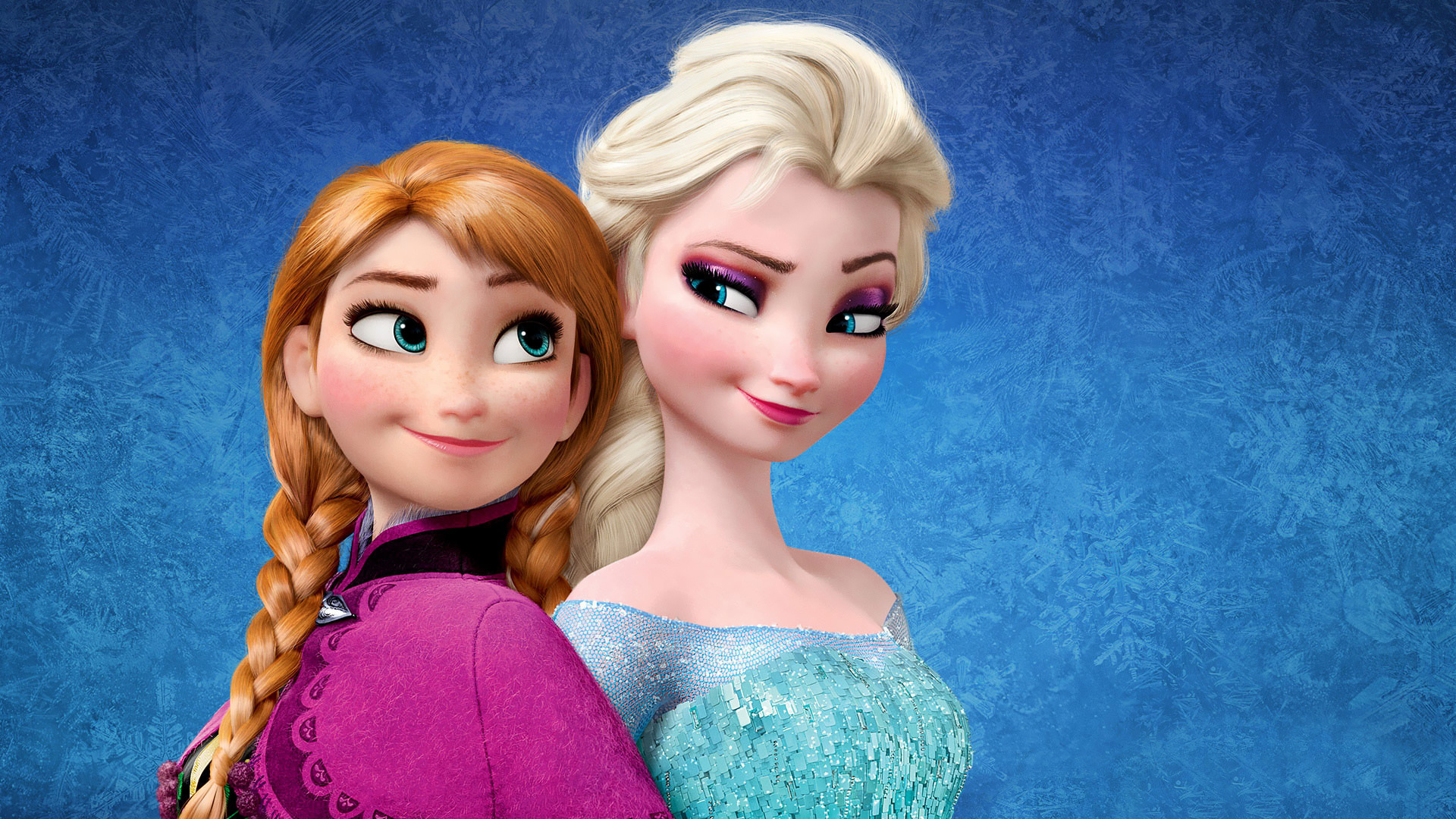 While Elsa was still in her rebellion and separated from Anna, Anna demonstrated her love for Else and went looking for her to save her.
While we were sinners, separated from Him, God demonstrated His love for us. He loved us before we ever loved Him. He loved us when we were still hiding from Him.
This kind of love becomes our example.
We love because he (God) loved us first. (I John 4:19)
We love others because God loves us.
And we should love others the way God loved us, sacrificially.
In the bible, there are three specific types of love: Philia, Eros, and Agape.
Philia – This is brotherly or friendly love and where we get words like Philadelphia (the city of brotherly love). This is the love between Kristoff and Sven, best friends.
Eros – As you can probably tell, this is erotic, or romantic love. This is the romantic/physical love between a husband and wife. This is the love between Anna and Elsa's parents and poked fun at with Anna and Hans.
Agape – Agape love is sacrificial or unconditional love. This is how God loves us. This is the love that hurts because the one you love may not always love you back. This is the love that Anna shows when she dies for Elsa.
While philia and eros are usually easy ways to love, agape love is a hard way to love.
As the movie starts Anna loves Elsa with philia love, a sisterly love that was, to some degree, conditional. When Else stopped replying Anna stopped knocking and stopped asking if she wanted to build a snowman. Philia love may stop knocking and asking.
But agape love does not stop.
When Anna seeks after Else she is showing agape love. A love that is sacrificial and unconditional.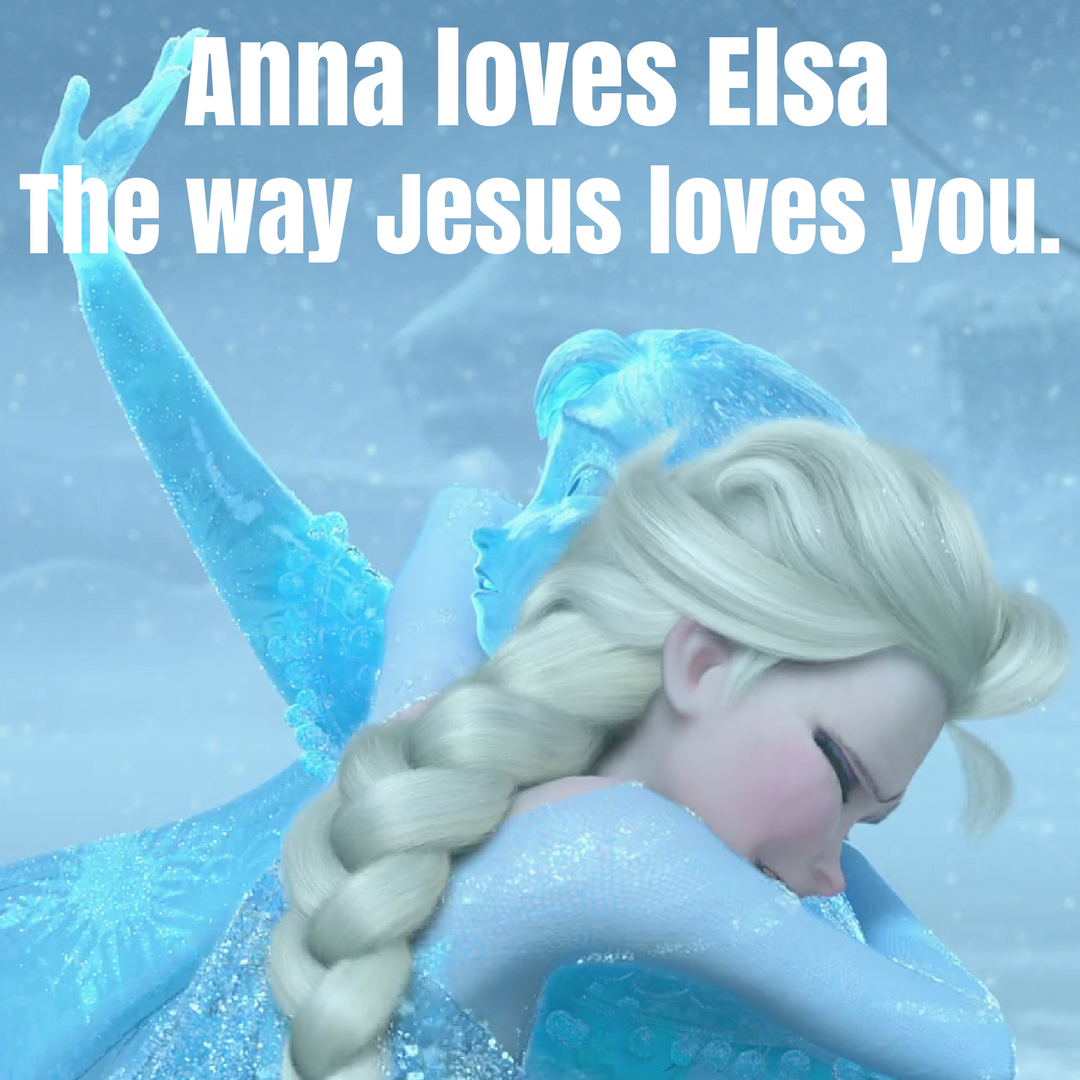 Knowing this, and knowing that Anna is the one that loved Elsa so much that she went looking for her, what role might Anna play in Elsa's redemption?
Why did Anna chase after Elsa?
What was her plan? What was she going to do?
Why did she put herself in danger?
Why did she leave Arendelle?
What did Elsa expect to do after she ran away?
Why did Elsa leave Anna?
How did that make Anna feel?
What was Elsa afraid of?
Would you have run away like Elsa?
Would you have chased Elsa like Anna did?
So, did you play hide and seek with your kids? If not what are you waiting for? And remember, when you find them, tell them how much you love them!
Like this? Be sure to head on over to Amazon and check out Sharing God's Story with Disney's Frozen!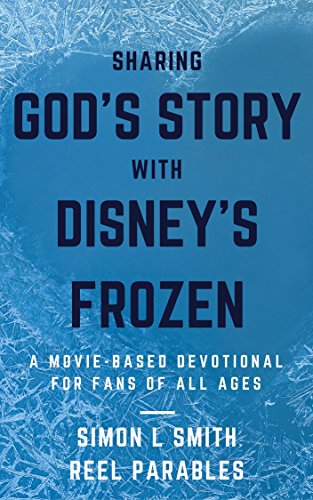 Sharing is caring! Would you please share this post? I truly appreciate it.
Also, here are some free downloads to help you share God's story with Disney's Frozen!
SharingGodsStorywithFrozen (Frozen and the "Romans Road")
SharingGodsStorywithDisneysFrozenandtheWordlessBook (Frozen and the Wordless Book)
Get my free e-book, How to See God's Story in Movies. This free download will help you share God's story with your kids and students by showing you how to see God's story in movies.
Not only will this guarantee that you get the latest Reel Parables posts, but you will also get my most popular downloads, including "How to Time Travel."
And be sure to check out my About page for more info on what I do around here at Reel Parables.
Until next time, God bless.
Simon L Smith