This post is  from the Sharing God's Story with Disney's Frozen bible study.
This movie based bible study uses Disney's Frozen and therefore contains spoilers.
Be sure to check out our Frozen page for more ways to share God's story with Disney's Frozen.
"The heart is more deceitful than all else and is desperately sick; Who can understand it?" Jeremiah 17:9 (NASB)
Guard your heart with all vigilance, for from it are the sources of life. (Proverbs 4:23 NET)
Disney's Frozen opens with a song, Frozen Heart, which warns us to beware of the frozen heart. Later we are told that "the heart is not easily changed."
This is a very perceptive observation for anyone to make, much less a "Disney Princess movie." But Frozen is far more than just a Disney Princess movie. Frozen is a Reel Parable; a movie that teaches part of God's story.
The story's foundation is the frozen heart; a heart that is scared, selfish and evil, and not so easily changed.
And so it is with our own story.
"The heart is more deceitful than all else and is desperately sick; Who can understand it?" (Jeremiah 17:9, NASB)

"For as he things in his heart, so is he." (Proverbs 23:7a, NKJV)

"For from within, out of the human heart, comes evil ideas, sexual immorality, theft, murder." (Mark 7:21)
Our hearts need help.
But just like in Frozen our hearts are not easily changed.
Examine your own life or the lives of your friends and family. Regardless of how "picture perfect" our lives look on the outside (image), you and I know how our lives look on the inside (integrity). Often what we see on the inside is not as attractive as what we see on the outside.
We all have broken hearts. Or, as Disney's Frozen would say, we all have frozen hearts. Malcolm Muggeridge once said that "the depravity of man (think frozen heart) is at once the most empirically verifiable reality but at the same time the most intellectually resisted fact."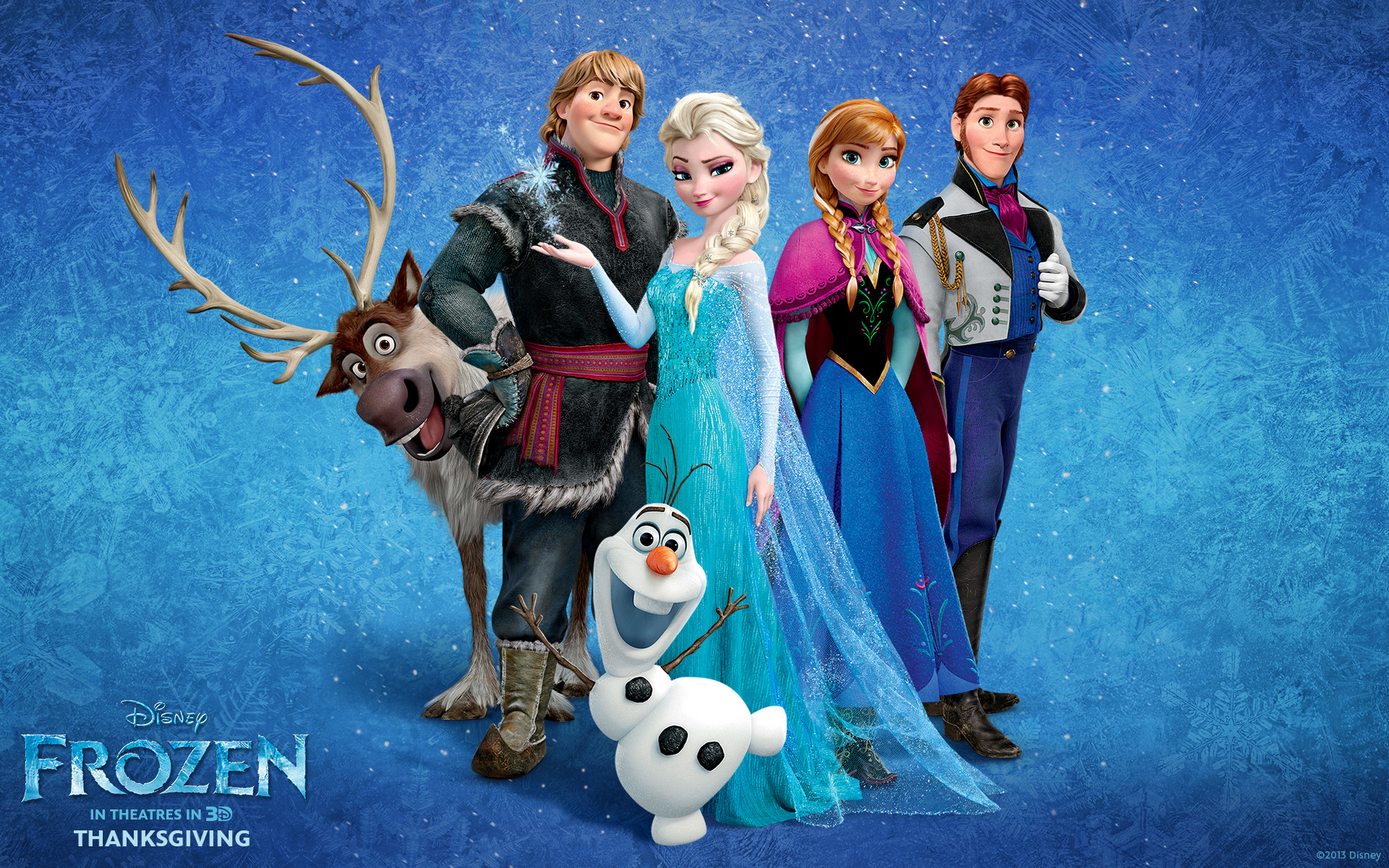 Like Elsa and Anna's parents, our hearts want to protect our reputation, our kingdom, and our children. Sometimes to the point where we will do very foolish things.
Like Elsa, our hearts want to hide our flaws (or at least what we see as flaws). We end up hiding from and withdrawing from our families, our friends and from the whole world. We eventually hide from those who love us, and the God who loves us the most. Like Adam and Eve, we do our best to hide from the God who loves, even though He already knows everything about us. Even the things we try to hide.
Like Anna, our hearts give up hope and stop knocking. We are so hopeless that we stop asking if someone wants to build a snowman.
Like Kristoff, our hearts get caught up in our own day-to-day needs. We get so wrapped up in our own junk that we don't see how we can help others.
Like Hans our hearts want for – long for – that which is not ours. This wanting leads to lying, cheating, and stealing. If left unchecked this longing may even lead to killing.
And like Olaf, our hearts desire the very things that will hurt us the most.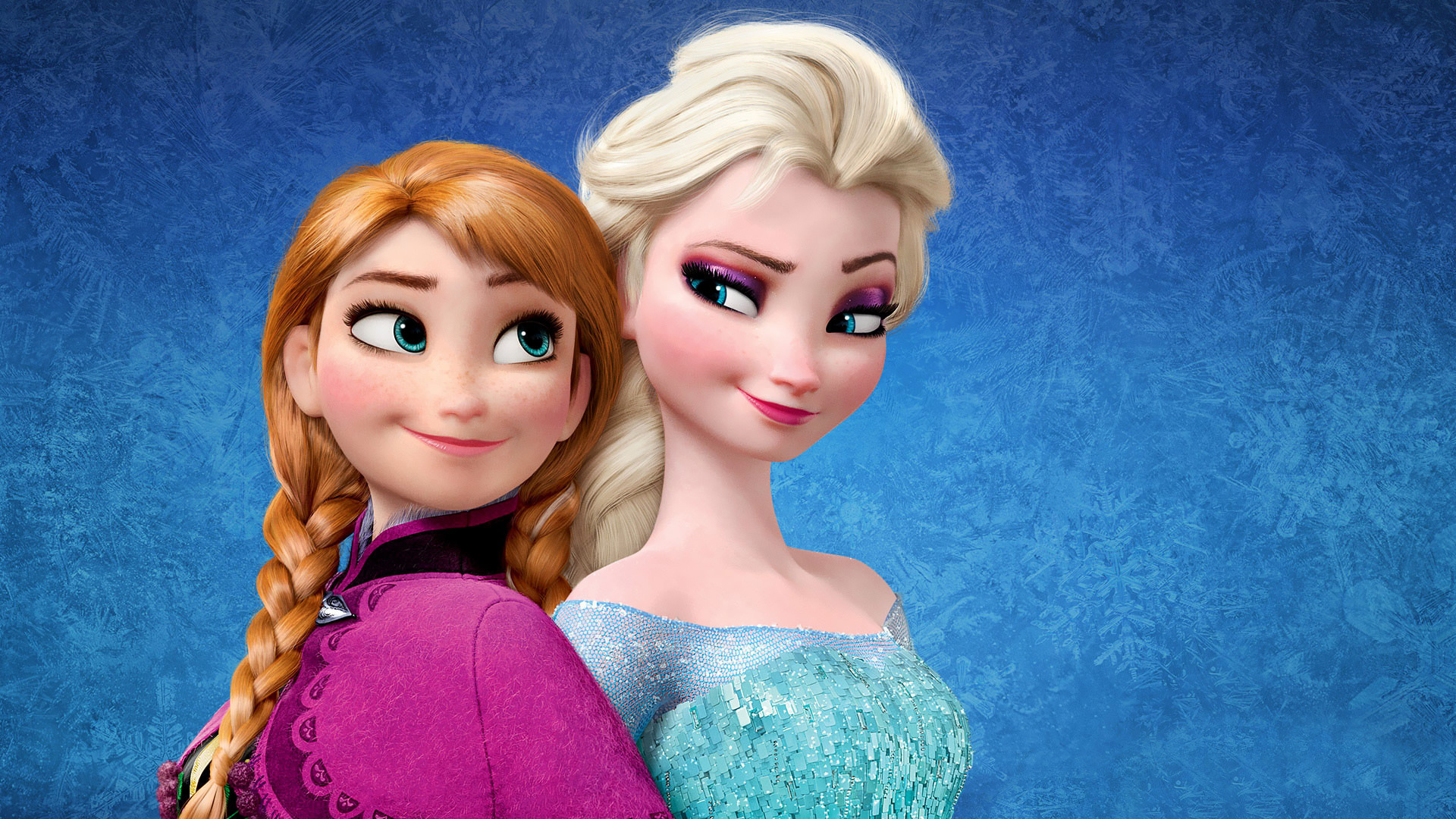 As the movie unfolds do your best to examine each of the character's hearts.
What does Else want and what is she afraid of?
What does Anna long for and want more than anything else?
What about Kristoff and Hans? What do they each desire? And what are they willing to do to get it?
And don't forget Olaf! What does he want and what could getting it mean for him?
And what about you?
What does your heart reveal about you?
What do you desire? What do you want? What do you long for? What do you lust after?
What sins, worries, regrets hide deep inside your heart?
What hides in your heart that only you and God can see?
Or put this way, how is your image and integrity at odds?
For now, just confess (agree with God about our sin) what you find in your heart. Don't be shy. God already knows what you hide in there, so be honest. Be honest with yourself and with God and remember I John 1:8-9
If we say we do not bear the guilt of sin, we are deceiving ourselves and the truth is not in us. But if we confess our sins, he is faithful and righteous, forgiving us our sins and cleansing us from all unrighteousness.
We will see how this is possible shortly. Until then remember what is said when Anna is first injured, "Only an act of true love can thaw a frozen heart."
Like this? Be sure to head on over to Amazon and check out Sharing God's Story with Disney's Frozen!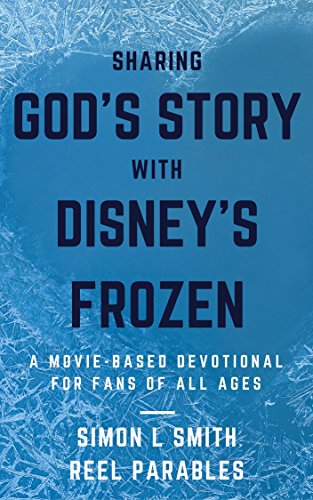 Sharing is caring! Would you please share this post? I truly appreciate it.
Also, here are some free downloads to help you share God's story with Disney's Frozen!
SharingGodsStorywithFrozen (Frozen and the "Romans Road")
SharingGodsStorywithDisneysFrozenandtheWordlessBook (Frozen and the Wordless Book)
Get my free e-book, How to See God's Story in Movies. This free download will help you share God's story with your kids and students by showing you how to see God's story in movies.
Not only will this guarantee that you get the latest Reel Parables posts, but you will also get my most popular downloads, including "How to Time Travel."
And be sure to check out my About page for more info on what I do around here at Reel Parables.
Until next time, God bless.
Simon L Smith